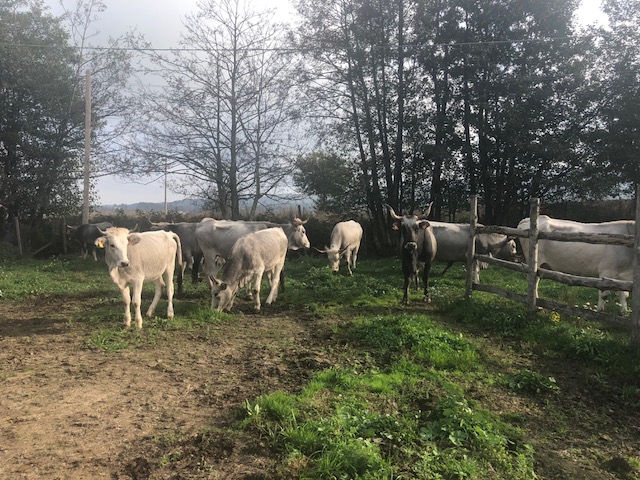 The milk processed by Caseificio Paese is produced in the nearby cowshed where cows live in conditions of absolute naturalness.
Dairy cow breeding takes place just as it once was. The animals are milked twice a day in a semi-wild state in pastures where, during the day, they are free to breathe clean air and feed on fresh grass, while in the evening they feed on hay and cereals produced in our farm.
Podolica breeding takes place in a wild state with podolica cows that graze outdoors in the woods and in the Sila meadows. Milking is done only for a few months. The cows are milked by hand with the calf standing on their side, because the noise made by the milkin machines annoys them as they kick back in response. The resulting milk is rich in aromas and proteins that give to the product a typical taste.
The animals and the milk is strictly controlled by a state competent authority making sure of the safety of the products we put on the market.
The traditional and natural methods we use from the farm to the cheese factory to grow the animals, to breed them and to process the milk results in products with high quality standard evoking tradition and purity.